A standout Java from Jairo Ivan Lopez, producing a complex flavour profile with bright floral qualities.
Regular price
Sale price
£18.00
Unit price
per
Sale
Sold out
Character

We taste florals, chocolate and raspberry.
Brewing

Recommended for espresso and filter.
Resting

Before brewing, rest the coffee in its sealed bag for a minimum of 14 days.
Share
View full details
A standout Java.
The El Roble farm is located in the Colombian highlands of Pijao where this coffee was grown. El Roble is one of the two Colombian coffees available that we had the pleasure of selecting on our visit to the farms in South America, the second is La Esmeralda.

El Roble stood out for us on our trip for its complex flavour profile and the clean processing from owner Jairo Ivan Lopez.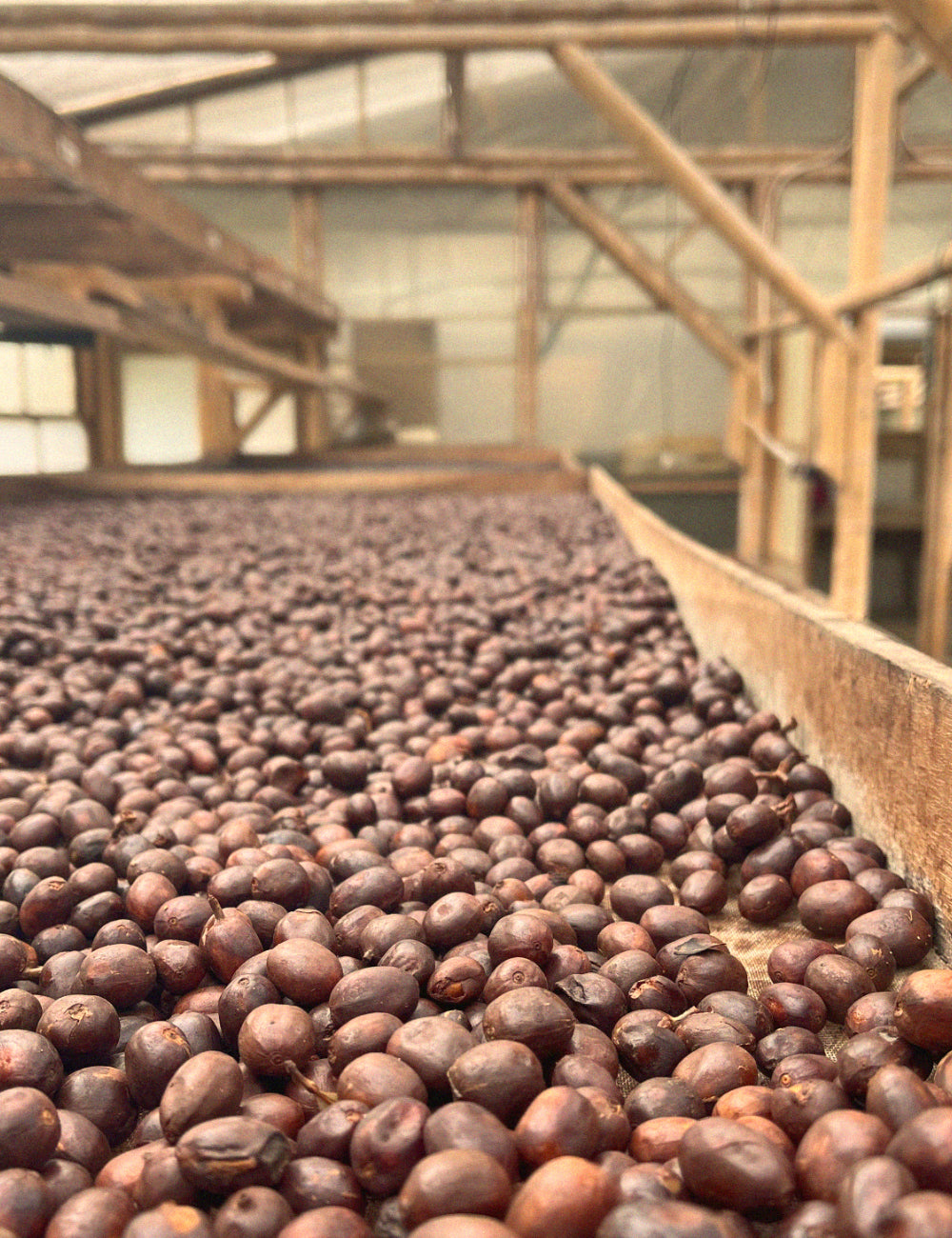 The Producer
El Roble is being run by owner Jairo Ivan Lopez in Colombia. This is a micro-lot of 100% Java, the variety originated from Ethiopia, the seeds were then taken to Indonesia where it was named Java and later in 2010 made its way Colombia.

The coffee is carefully sorted so that the best cherries are selected and defective cherries discarded. This lot was then exposed to a dry anaerobic fermentation for 48 hours and then placed inside sealed tanks for 36 hours. The coffee is then placed on raised beds, below 35° Celsius, until the ideal moisture content is achieved.
Production Data

Produced by Jairo Ivan Lopez

Region - Circasia, Quindío

Grown at 1500 - 1550 masl

Varietal - Java

Harvest - March 2022

Process - Anaerobic Natural

Anaerobic Natural

Whole cherries are placed inside grain pro bags or containers and all oxygen is expelled.

They're then left to ferment for a desired amount of time at a certain temperature, depending on the producers unique protocol.

Once the specific fermentation has been reached the coffee follows a natural process procedure, the increased control over fermentation leads to a bright clean cup profile.