A classic Burundi from the village of Gaterama, offering a dark chocolate body and prominent forest fruit.
Regular price
Sale price
£12.50
Unit price
per
Sale
Sold out
Character

We taste dark chocolate, cherry and plum.
Brewing

Recommended for espresso and filter.
Resting

Before brewing, rest the coffee in its sealed bag for a minimum of 14 days.
Share
View full details
A classic sweet Burundi.
This is a classic sweet Burundi lot, produced by Gitega district smallholders, that appealed to us due to its balanced dark chocolate body and forest fruits.

The Gaterama wet mill was opened in 2016, named after the mountain it was built on. The farm processes the coffee of around 720 members that make up the cooperative. This joined up approach gives the farmers perks such as training, shade trees, seedlings and health insurance helping improve their lives and quality of the coffee.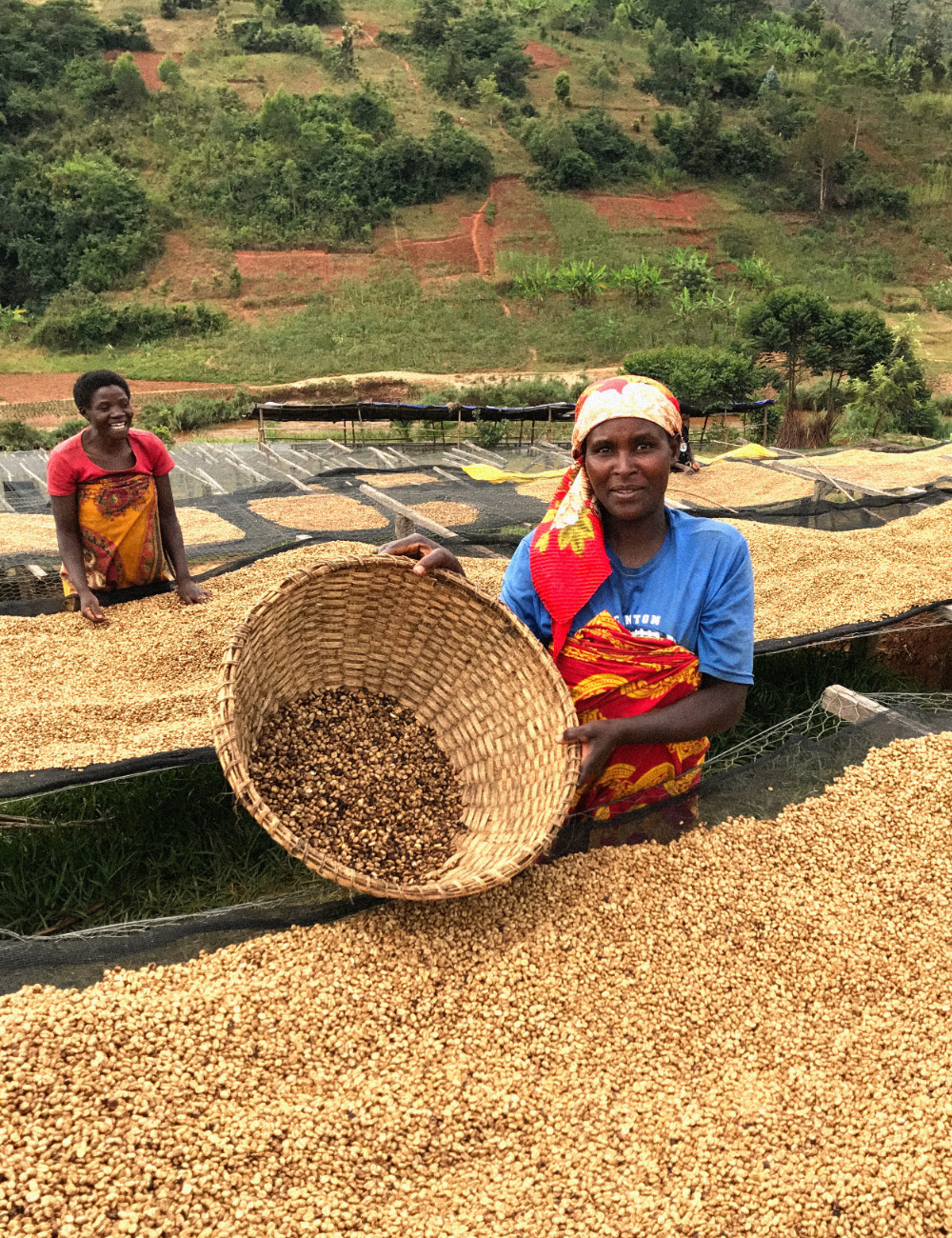 The Producer
This coffee was produced by Gitega district smallholders in the surrounding area of the Gaterama washing station.

Grouping farmers together has given Gaterama the ability to provide the farmers with a range of benefits including agriculture training and health insurance. Shade trees and seedlings are produced and distributed among members to improve quality of the harvest. Farmers use natural fertiliser from animals kept across its 1256 acres of shared land.

The cherries are handpicked, floated and handpicked again before being moved to drying tables. The coffee is then exposed to midday sunshine while being covered with shade netting to maintain that even drying is accomplished.
Production Data

Produced by Gitega district smallholders

Region - Gitega

Grown at 1600 - 1850 masl

Varietal - Bourbon & Mibirizi

Harvest - July 2022

Process - Natural

Natural

Ripe cherries are dried whole commonly on patio's, drying beds or even the bare earth allowing the bean to ferment naturally encased by its fruit.

The cherries are turned regularly to reduce the risk of defects and ensure even drying.

Once the cherries resemble raisins and the target parameters are met the coffee is hulled and sorted in the dry mill.