Introducing our first Sumatran coffee: expect vibrant stone fruits & jammy mouthfeel.
Regular price
Sale price
£13.00
Unit price
per
Sale
Sold out
Character

We taste cherries, syrup and kiwi fruits.
Brewing

Recommended for espresso and filter.
Resting

Before brewing, rest the coffee in its sealed bag for a minimum of 14 days.
Share
View full details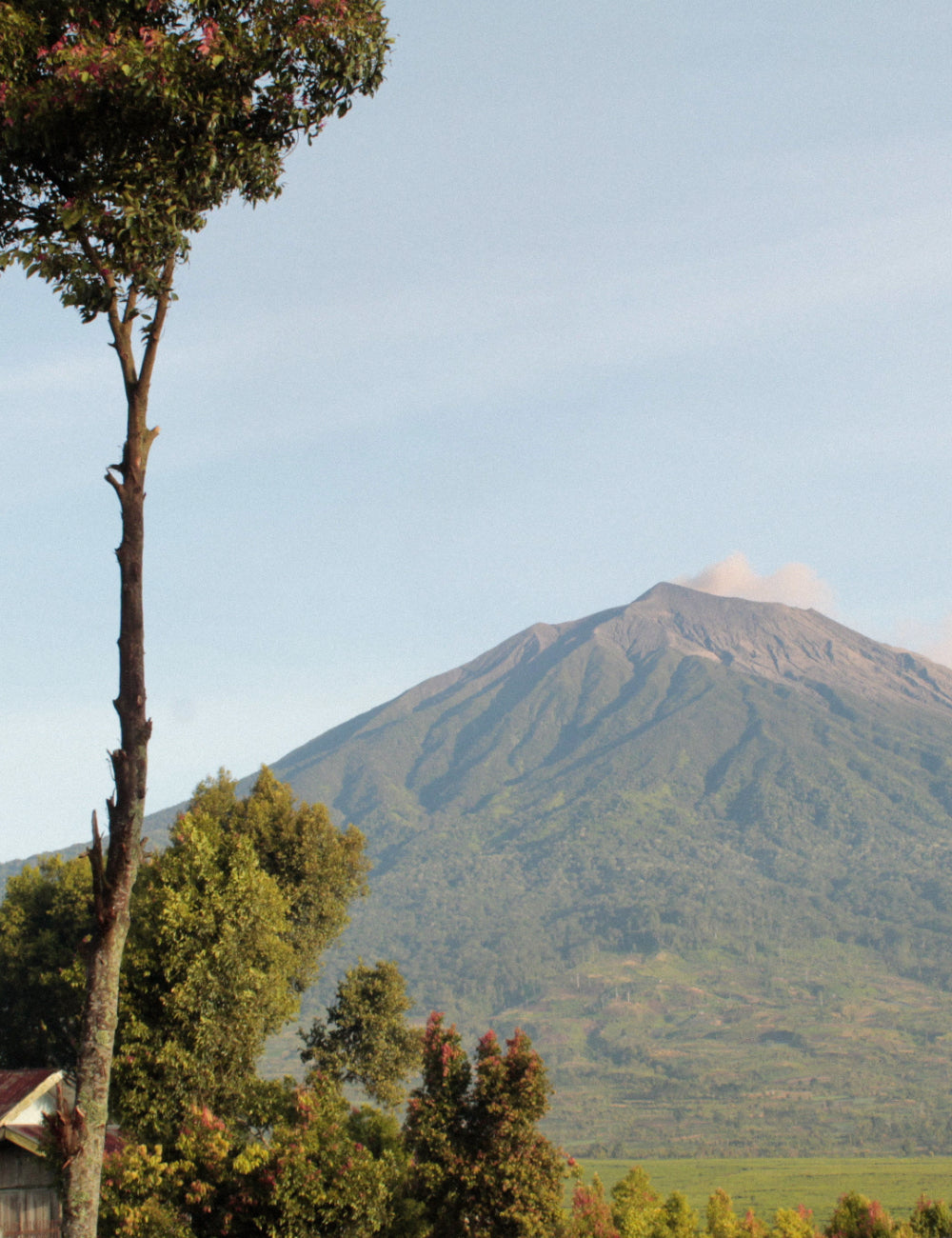 Debuting a Sumatran coffee.
The Koerintji Barokah Bersama Cooperative is made up of over 320 members who reside and farm on the side of Mount Kerinci in Sumatra. Under the guidance of Triyono, who manages the cooperative, the members are guided in the processing of their own coffee.

We are thrilled to see such innovative processing coming out of Indonesia. This work has led to the creation of a coffee full of character producing vibrant stone fruits and jammy mouthfeel.
The Producer
Koerintji Barokah Bersama is a cooperative founded in 2017 located on a plateau beneath Mount Kerinci in Sumatra, Indonesia. This area is part of the Pacific Ring of Fire, which boasts 452 volcanoes over a 40,000km stretch. The area's rich volcanic soil, created by past eruptions, has nurtured vegetation, making it excellent for farming coffee.

This Anaerobic Honey lot has undergone a thorough process to ensure its quality. First, the coffee is floated, separated by density, and then laid out on raised beds to remove defective cherries. The ripe cherries are then collected and stored in a cool, dry environment for seven days at 18 to 22 degrees Celsius.

After this, the cherries are pulped and left to dry for 20 to 23 days in domes to protect them from harsh sunlight. Once fully dried, the coffee is hand-milled and sorted to ensure a high standard.
Production Data

Produced by Koerintji Barokah Bersama
Region - Kerinci, Sumatra
Grown at 1400 - 1700 masl
Varietal - Andung Sari, Sigarar Utang
Harvest - January 2023
Process - Anaerobic Honey

Anaerobic Honey

Ripe cherries are placed inside a tank equipped with an airlock valve. As the fermentation progresses, CO2 is released and expels oxygen, making the tank anaerobic.

This environment allows specific microorganisms to perform enzymatic reactions, increasing coffee acidity and flavour.

The cherries are then de-pulped and allowed to dry without washing. Some of the fruit is retained on the beans, but not nearly as much as in the natural process.