From the steep hills of Buenavista, Cesar Buesaquillo's lengthy fermentation promotes deep dried fruit & brown sugar sweetness.
Regular price
Sale price
£13.50
Unit price
per
Sale
Sold out
Character

We taste dried fruit, orange and brown sugar.
Brewing

Recommended for espresso and filter.
Resting

Before brewing, rest the coffee in its sealed bag for a minimum of 14 days.
Share
View full details
From the Buenavista hills.
This coffee was grown in the hills of Buenavista in Colombia. The winding roads up to the farm make it hard for trucks to reach pushing the owner, Cesar Buesaquillo, to impressively hand build most of the sites infrastructure. Cesar not only farms his crop but remarkably produces most of his cherries on the farm.

La Esmeralda is one of the two Colombian coffees available that we had the pleasure of selecting on our visit to the farms in South America, the second is El Roble. We were drawn to this lot for its delicious depth as a result of the long fermentation process.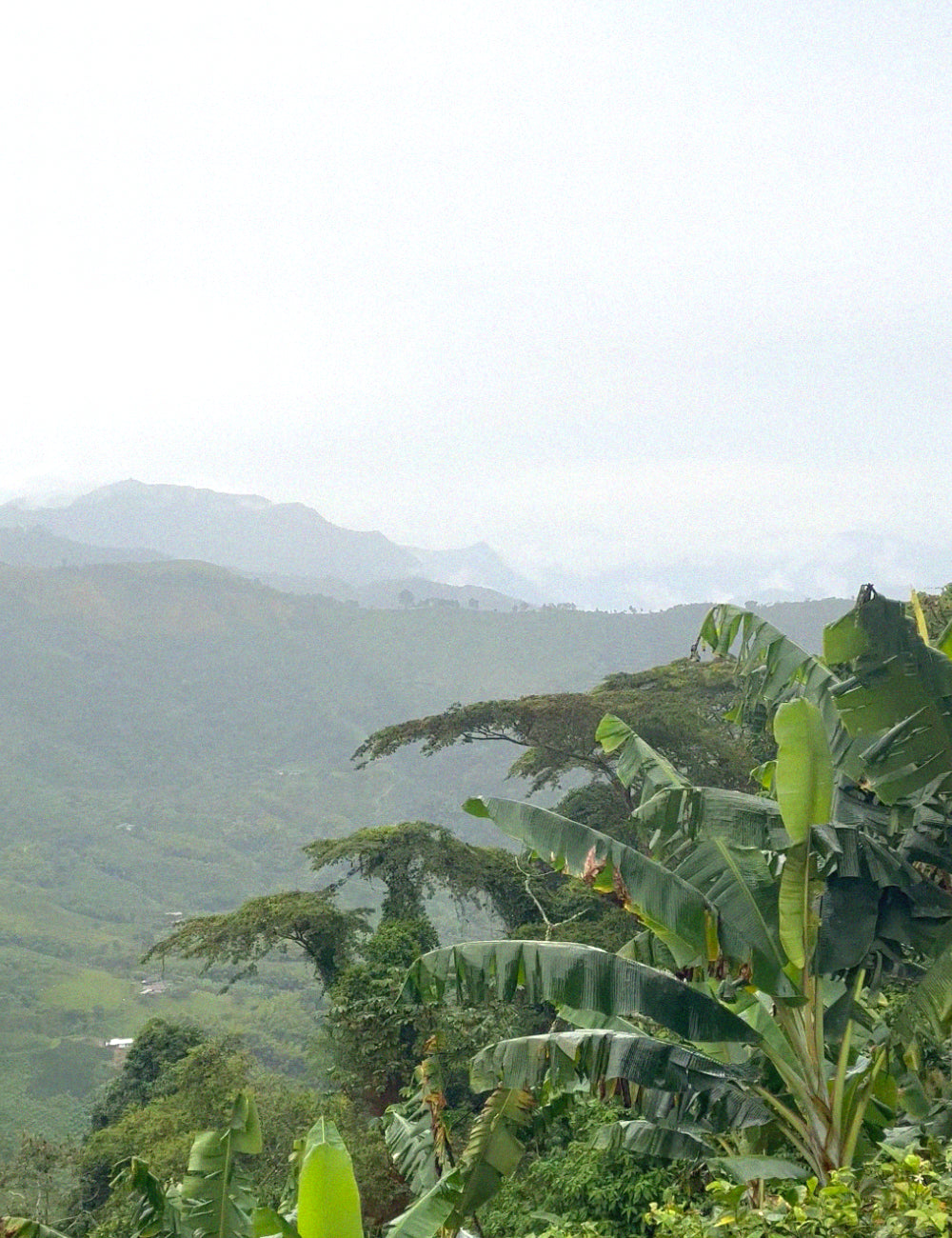 The Producer
Cesar Buesaquillo owns and runs La Esmeralda, the farm is located at the end of a narrow road nestled in the steep hills of Buenavista. La Esmeralda also interestingly produces insanely hot chillies.

This lot is 100% Castillo, this variety was developed by Federación Nacional de Cafeteros. It is more productive than Caturra and resistant to coffee leaf rust.

This coffee was carefully hand-picked in order for the ripest of cherries to remain. The ripe cherries are then placed in an aerobic environment for 24 hours before being placed in bags for 200 further fermentation hours. The coffee is then sun-dried on raised beds until the ideal moisture content is achieved.
Production Data

Produced by Cesar Buesaquillo

Region - Buenavista, Quindío

Grown at 1750 - 1800 masl

Varietal - Castillo

Harvest - March 2022

Process - Anaerobic Natural

Anaerobic Natural

Whole cherries are placed inside grain pro bags or containers and all oxygen is expelled.

They're then left to ferment for a desired amount of time at a certain temperature, depending on the producers unique protocol.

Once the specific fermentation has been reached the coffee follows a natural process procedure, the increased control over fermentation leads to a bright clean cup profile.