Produced by three generations of the Sanchez family: father, son and grandson. Creamy with a juicy blackberry sweetness.
Regular price
Sale price
£13.25
Unit price
per
Sale
Sold out
Character

We taste lemon acidity and blackberry sweetness.
Brewing

Recommended for espresso and filter.
Resting

Before brewing, rest the coffee in its sealed bag for a minimum of 14 days.
Share
View full details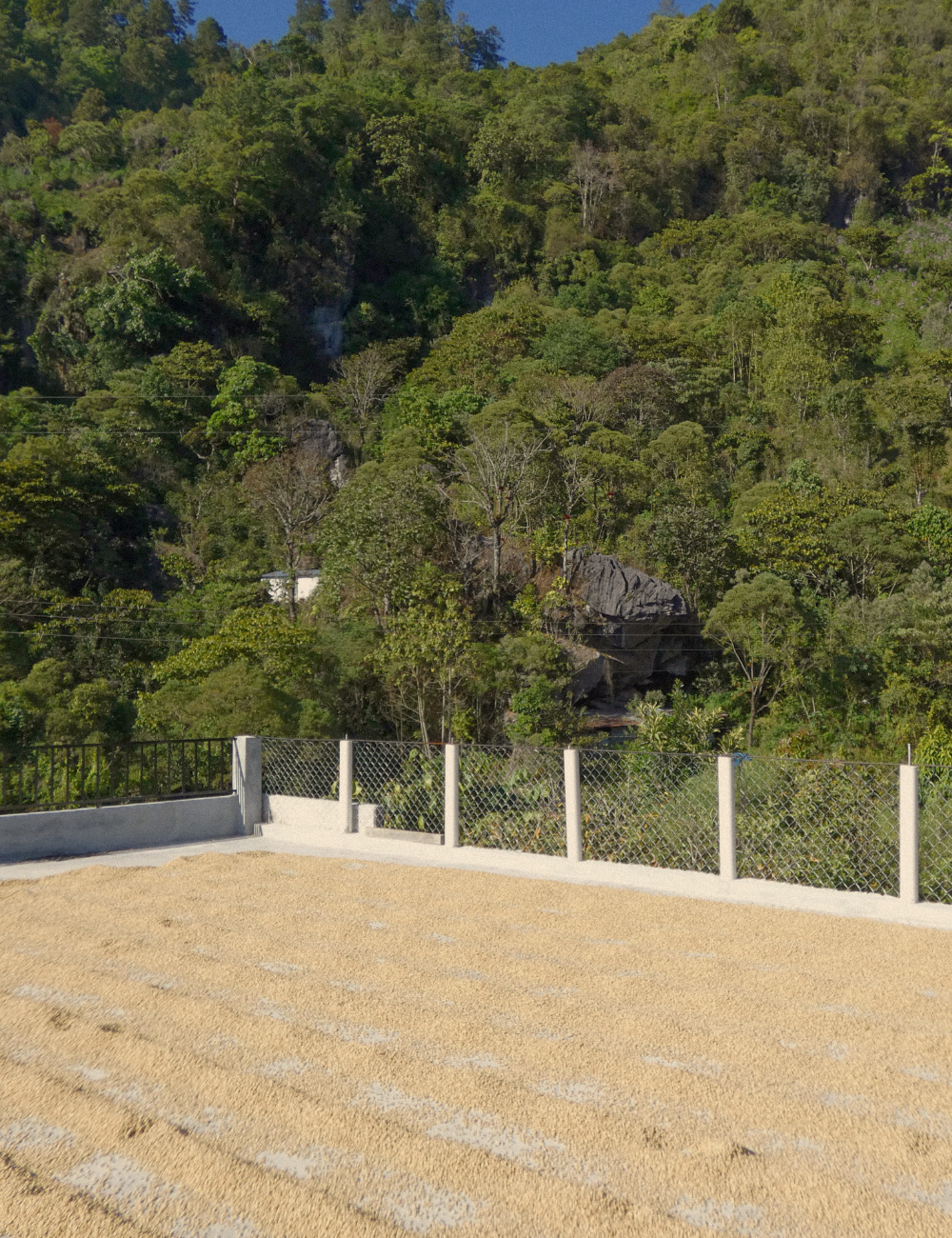 Three generations.
The farm Tololoche, located in Guatemala is owned and run by three generations of the Sanchez family, consisting of Jamie Sanchez, his father Don Fernando, and son Fernando. The farm is 50 hectares in size, and is located on Jumaytepeque, a small volcano overlooking the farm and processing cooperative.

We were drawn to this coffee for its creamy character & juicy blackberry sweetness.


The Producer
Run by three generations, the Tololoche farm is located close to a small stratovolcano, near the village of Jumaytepeque. Jamie Sanchez owns and operates the farm in Jumaytepeque with father Don Fernando and his son Fernando.

Cooperativa Agrícola Integral La Nueva Era is a cooperative made up of 32 members who process the Tololoche harvest. The cooperative provide members with a range of education, agronomy, warehouse, and involve them in the decision making process.

This lot was washed and then dried on the patio for 4 days without any interference. The cherries were then moved 6-8 times each day for a 4 day span, before being dried to a specific moisture content. The coffee was then transported to the dry mill facilities of Fedecocagua in Palin.
Production Data

Produced by Jamie Sanchez
Region - Jumaytepeque
Grown at 1000 - 1080 masl
Varietal - Mixed
Harvest - January 2023
Process - Natural

Natural

Ripe cherries are dried whole commonly on patio's, drying beds or even the bare earth allowing the bean to ferment naturally encased by its fruit.

The cherries are turned regularly to reduce the risk of defects and ensure even drying.

Once the cherries resemble raisins and the target parameters are met the coffee is hulled and sorted in the dry mill.