Kayanza smallholders use cima yeast to control fermentation, producing a bold yet refined flavour profile of cranberries & caramel.
Regular price
Sale price
£13.50
Unit price
per
Sale
Sold out
Character

Bold, complex, cranberries & caramel.
Brewing

Recommended for espresso and filter.
Resting

Before brewing, rest the coffee in its sealed bag for a minimum of 14 days.
Share
View full details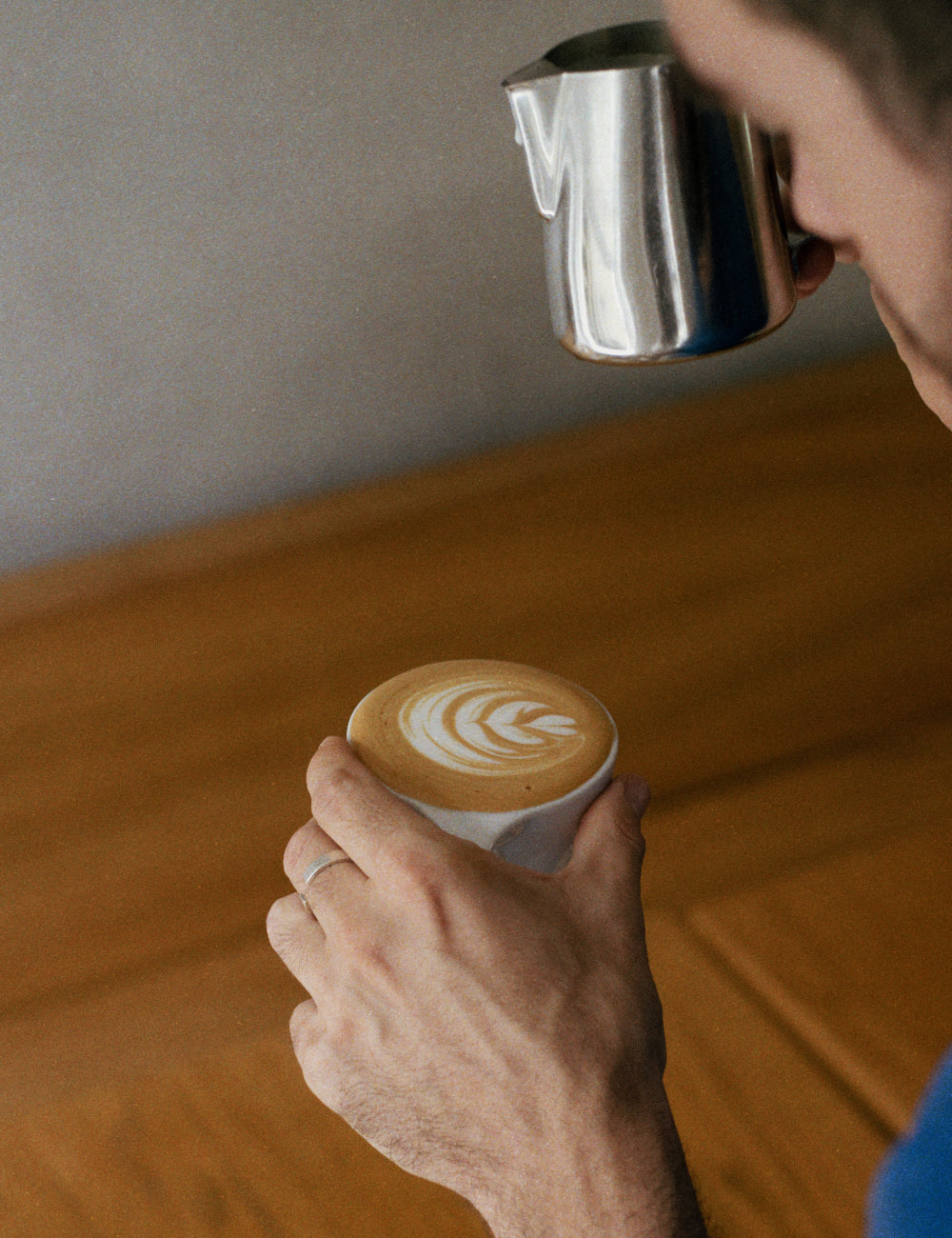 A controlled yeast fermentation.
Kibingo washing station is in the commune of Kayanza in northern Burundi. The station itself sits 1,893 meters above sea level.

Kibingo serves 3,515 registered coffee growers, spread over eighteen hills in the area. All producers registered at the washing station are organised in groups of thirty people, managed by a farm leader. This leader acts as a spokesman to facilitate communication and organisation at the washing station. The washing station is equipped with ten fermentation tanks, two soaking tanks and a drying field with 165 drying tables and 4 pre-drying tables.

At the washing station, farmers can obtain organic fertiliser from composted coffee pulp. To promote farm renovation, producers can get low-cost, subsidised coffee seedlings at the washing station. Each station has its own nursery for this purpose.
The Producer
LALCAFÉ CIMA yeast was specially developed for coffee production over a four-year period of research and trials. Trials in various regions and environments showed that Cima is well suited to better control the wet process efficiency and to upgrade the cup quality.

The yeast is able to control the fermentation process against the risk of spoilage micro-organisms that can generate undesirable defects. Furthermore, its specific metabolism and its high capacity even at cold temperatures (minimum 15°C inside the coffee tank) allows for the expression of fresh and fruity characteristics in the coffee while respecting the unique flavours of each lot.

The longer fermentation time for yeast processed coffees also allows for more developed flavours. The extra time enables the beans to absorb metabolites, which can enhance flavours.

After fermentation, cherry is carried to the drying tables, where they will dry slowly for 2-3 weeks, during which time the cherry is repeatedly sorted and sifted to ensure even drying. Cherry is left to dry from sunrise to sunset and is covered with a sheet during the evening or when it rains. The moisture level is carefully monitored and any cherry with visual defects is removed.
Production Data

Produced by Kayanza smallholders
Region - Kayanza
Grown at 1700 - 1900 masl
Varietal - Red Bourbon
Harvest - July 2022
Process - Natural

Natural

Ripe cherries are dried whole commonly on patio's, drying beds or even the bare earth allowing the bean to ferment naturally encased by its fruit.

The cherries are turned regularly to reduce the risk of defects and ensure even drying.

Once the cherries resemble raisins and the target parameters are met the coffee is hulled and sorted in the dry mill.