A decadent representation of the Centroamericano H1 varietal from Alfonso Robelo: boozy with pineapple sweetness.
Regular price
Sale price
£18.00
Unit price
per
Sale
Sold out
Character

We taste pineapple and rum.
Brewing

Recommended for espresso and filter.
Resting

Before brewing, rest the coffee in its sealed bag for a minimum of 14 days.
Share
View full details
Coffee excellence & community.
The Aquiares Estate, commonly referred to as "Aquiares Coffee & Community" is the largest farm in Costa Rica and home to 1,800 people. The farm was founded in 1890 but has seen a large transformation in recent decades due to Alfonso Robelo.

Alfonso transformed the relationship between landowner and farm worker, allowing employees to own homes on the farm, building a sense of security for themselves. Aquiares has been a model for sustainable agriculture with a large focus on carbon neutrality.

This lot is a Centroameicano H1, which is a hybrid varietal created by crossing Sarchimor T-5296 and a wild Sudan Rume variety. The Turrialba region has a climate well suited to grow this new variety, and the careful practices on Aquiares help meet the complex nutritional needs of the crop. This hybrid represents the best of the farms harvest as it's rust resistant with a complex & elegant profile.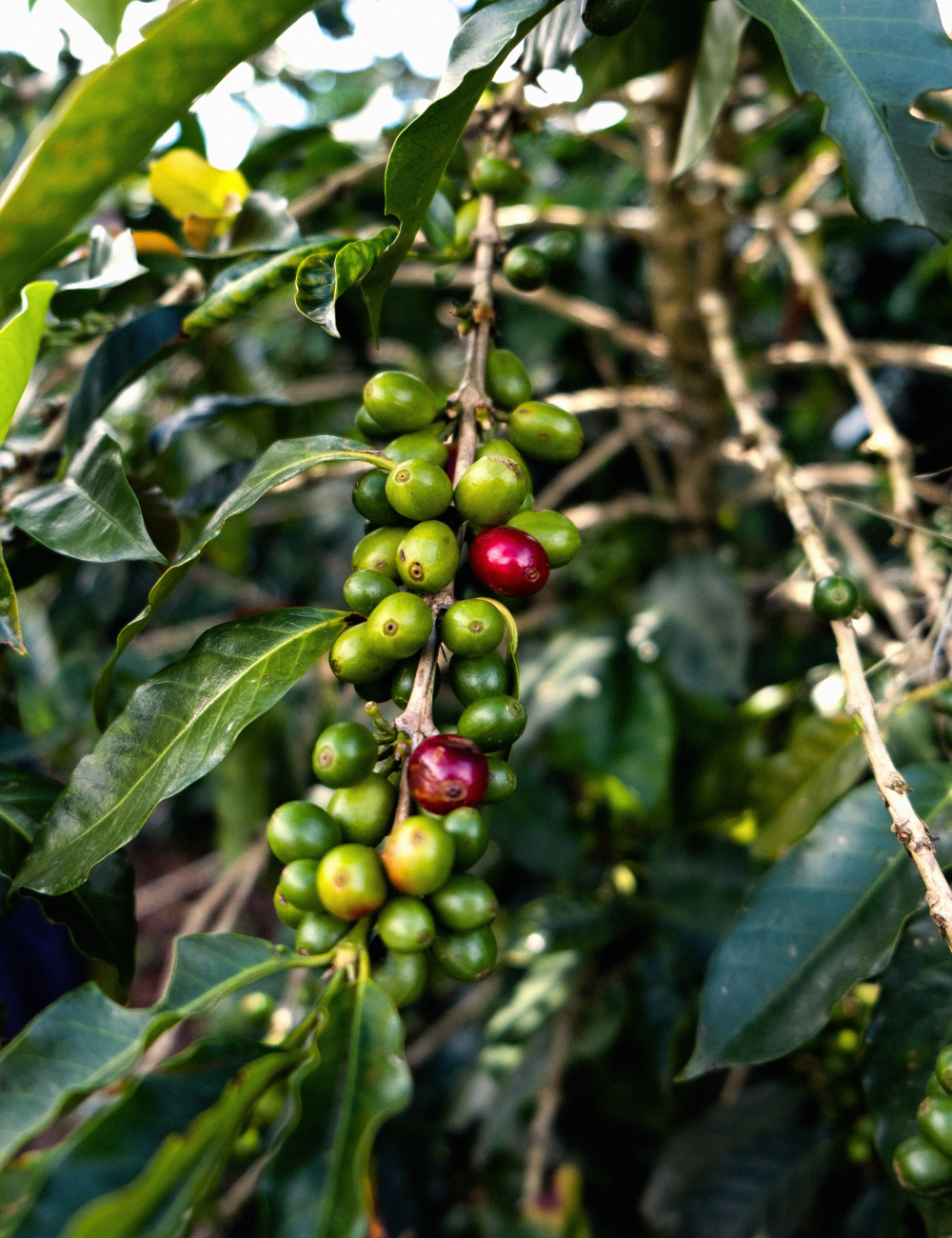 The Producer
The Aquiares Estate is a coffee community built on the slopes of the Turrialba volcano, an area of thick forest, rivers and bright flora. Alfonso Robelo helped transform the farm with quality agriculture management, embracing new varieties, and experimenting with processing. In recent years Alfonso's son, Diego, manages the farm under his guidance.

The Anaerobic Natural process has been especially selected for the Centroamericano H1 variety, due to its high mucilage content. The cherries are first floated and then washed with fresh water. Afterwards, the coffee is placed in tanks where they begin to ferment with the natural micro-organisms present on the cherries. This process pushes out all the oxygen and after a few hours an anaerobic environment is created in the tank. Proceeding fermenting, the drying process takes place for 2 days, cherries are placed on a ceramic patio and then finish drying on layered beds within the solar dryer.
Production Data

Produced by Diego Robelo
Region - Turrialba
Grown at 1200 masl
Varietal - Centroamericano H1
Harvest - January 2023
Process - Anaerobic Natural

Anaerobic Natural

Whole cherries are placed inside grain pro bags or containers and all oxygen is expelled.

They're then left to ferment for a desired amount of time at a certain temperature, depending on the producers unique protocol.

Once the specific fermentation has been reached the coffee follows a natural process procedure, the increased control over fermentation leads to a bright clean cup profile.