This Java varietal showcases Mariano's diligent cultivation and processing: vibrant stone fruits balanced with a white chocolate sweetness.

Regular price
Sale price
£13.75
Unit price
per
Sale
Sold out
Character

We taste white peach & white chocolate.
Brewing

Recommended for espresso and filter.
Resting

Before brewing, rest the coffee in its sealed bag for a minimum of 14 days.
Share
View full details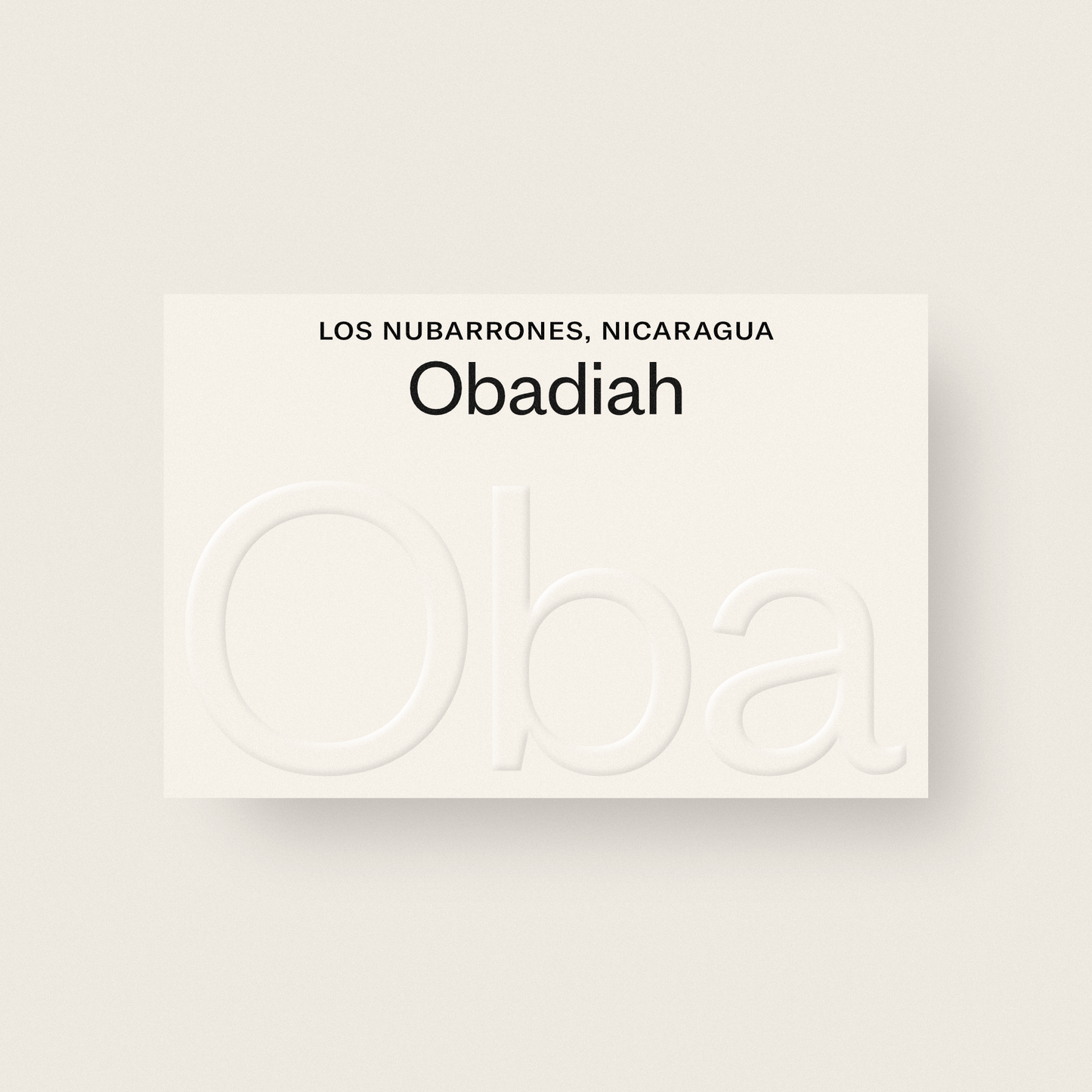 Eco-friendly cultivation.
Mariano Callejas has operated Los Nubarrones since 2010, located 5km west from El Avión. This Java varietal was grown at an altitude of 1590 meters and cultivated in an eco-friendly manner. With shade provided from forest trees and low-intensity, organic fertiliser used. Additionally, the crop is pruned to improve tissue & shade is managed to increase light infiltration.

We were drawn to Mariano's lot for his refined processing reflecting in this high quality vibrant Java.


The Producer
Finca Los Nubarrones is a small farm operated by Mariano Rafael Montealegre Callejas in the Nueva Segovia region. The farm has 3 permanent employees & an extra 9 seasonal workers in harvest and collection periods of the year. Mariano specialises in cultivating the Java varietal on Los Nubarrones, which is grown on sandy loam soil.

Only fully mature cherries are picked before being floated, packed and delivered to the dry mill. The harvest is then spread on African drying beds, covered by a micro-tunnel & moved regularly by rakes. The coffee is lifted from the patio's once it reaches a humidity of 11-11.5% and stored for around a month afterwards.
Production Data

Produced by Mariano Rafael Montealegre Callejas
Region - Nueva Segovia
Grown at 1590 masl
Varietal - Java
Harvest - March 2023
Process - Natural

Natural

Ripe cherries are dried whole commonly on patio's, drying beds or even the bare earth allowing the bean to ferment naturally encased by its fruit.

The cherries are turned regularly to reduce the risk of defects and ensure even drying.

Once the cherries resemble raisins and the target parameters are met the coffee is hulled and sorted in the dry mill.