Our first Kenyan offering of the year from the cool climate of Nyeri: deep blackcurrants & velvety texture.
Regular price
Sale price
£14.50
Unit price
per
Sale
Sold out
Character

We taste a blackcurrants, vanilla and brown sugar.
Brewing

Recommended for espresso and filter.
Resting

Before brewing, rest the coffee in its sealed bag for a minimum of 14 days.
Share
View full details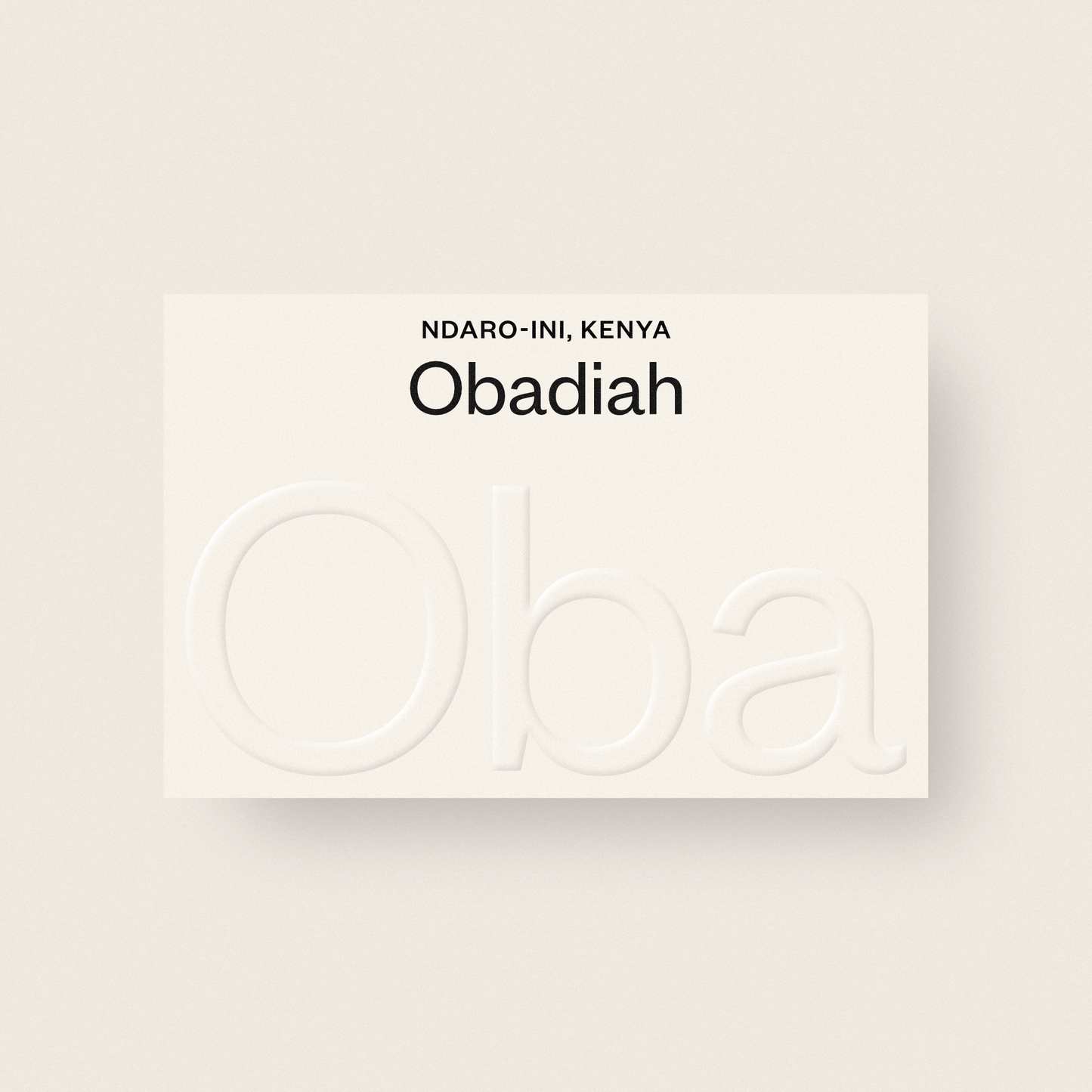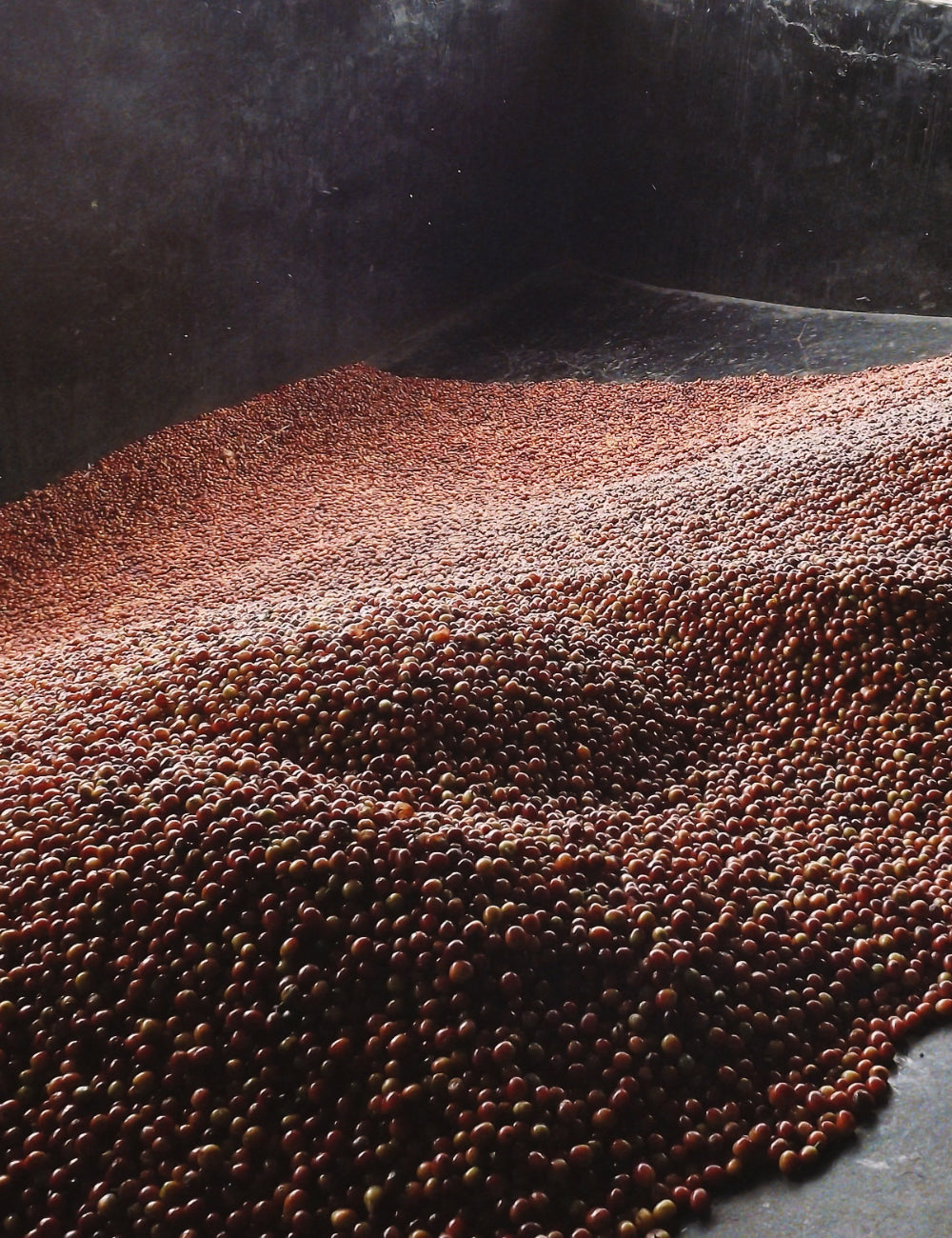 A place of rest.
Ndaro-ini was founded in 1986 by farmers discontent with walking long distances to deliver their cherry to the closet mill, it was thus named Ndaroini, which means "place of rest" in Swahili.

The Nyeri region has a combination of fertile soil, seasonal rainfall and high altitude providing the environment to develop coffee with great complexity. This washed lot appealed to us for its balanced qualities, deep blackcurrant sweetness and velvety texture.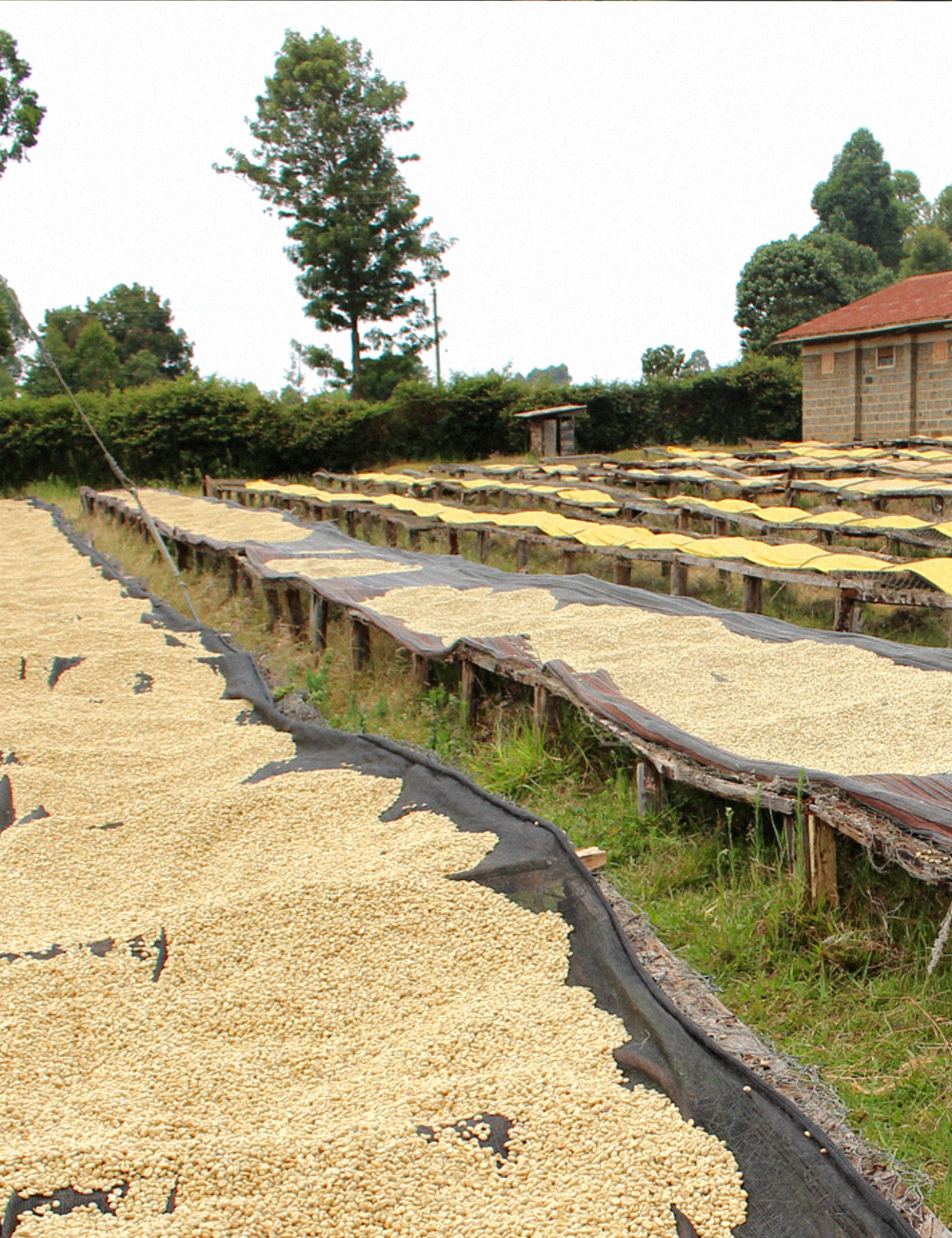 The Producer
Kenya's cooperative model has similarities to the Ethiopian coffee industry, where smaller coffee farmers are apart of wider cooperative groups.

This Kenyan lot comes from the Ndaro-ini wet mill operated by Gikanda Farmers Cooperative Society. The Nyeri region, where the farm resides has cool temperatures and fertile highland, located on the western slopes of Mt. Kenya.

When the cherries are fully ripe they are pulped and undergo a 12-48 hour fermentation process. The coffee is then washed and dried slowly for 2-3 weeks on raised beds until the moisture content reaches 10-12%. The harvest is then processed at Othaya dry mill where it is rested for 3 weeks before being hulled and finally cleaned.
Production Data

Produced by Gikanda FCS

Region - Nyeri

Grown at 1800 - 1900 masl

Varietal - Batian, Ruiru 11, SL28 & SL34.
Harvest - January 2023

Process - Washed

Washed

Ripe cherries are washed and then pulped to remove the majority of skin and fruit from the bean before its fermented.

Fermentation is brief and helps to remove any remaining material from the pulping process as well as adding complexity to the coffee.

The coffee is then washed and sun-dried, mechanically dried, or a combination of the two until the desired moisture level is reached.