A balanced Tabi with soft white peach accentuated by meticulous fermentation from Linarco Rodriguez.
Regular price
Sale price
£13.00
Unit price
per
Sale
Sold out
Character

We taste white peach and brown sugar.
Brewing

Recommended for espresso and filter.
Resting

Before brewing, rest the coffee in its sealed bag for a minimum of 14 days.
Share
View full details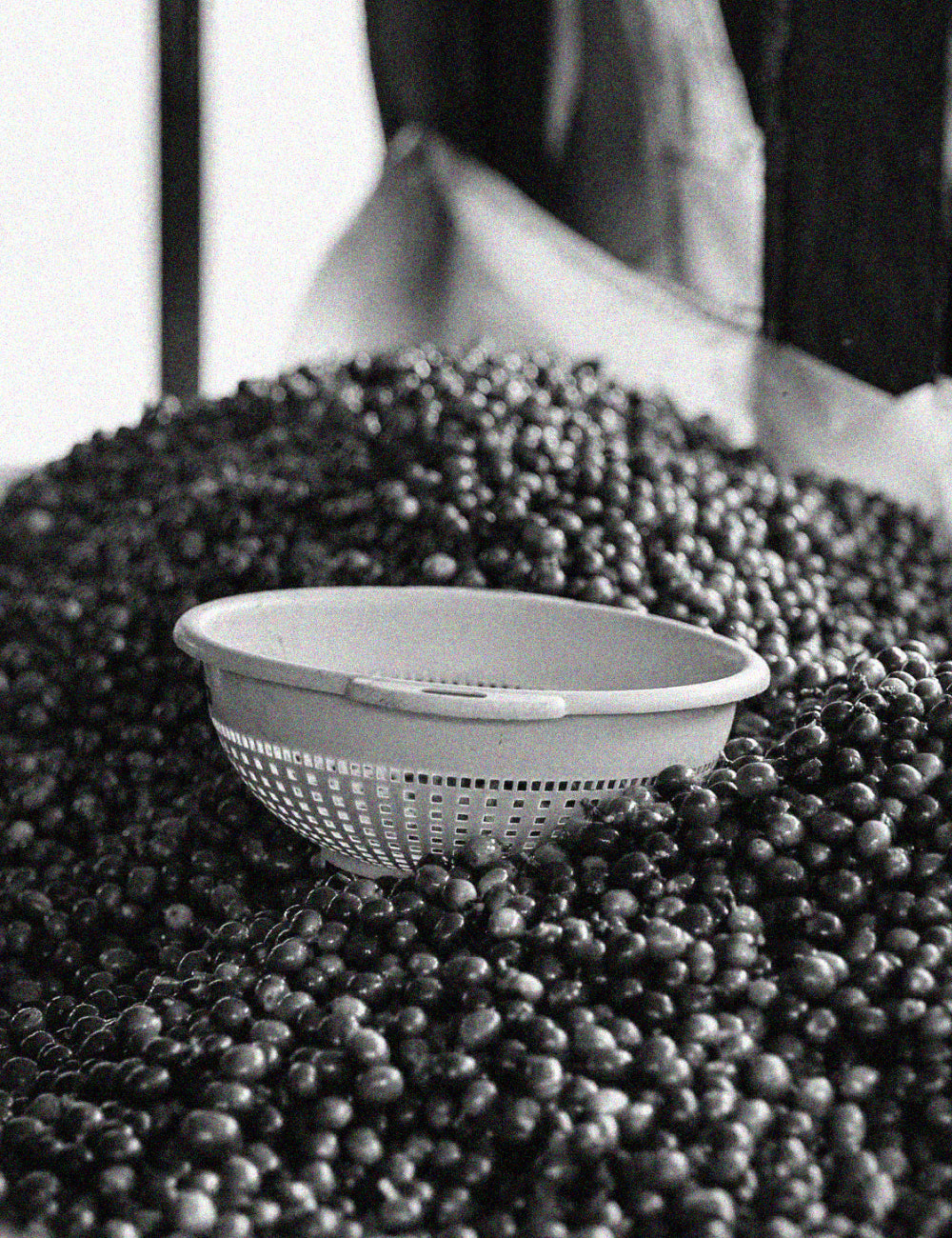 Meticulous fermentation from Huila.
Linarco Rodriguez has been surrounded by coffee since childhood and now owns El Diviso in the famous growing region of Huila in Colombia. Linarco has guided the farms already great quality towards the speciality market by introducing new processing methods and varietals.

We are pleased to showcase the meticulous fermentation used by Linarco on El Diviso with this balanced Tabi promoting soft white peach.
The Producer
Linarco Rodriguez is a third generation coffee farmer, who owns El Diviso, a 10-hectare farm located in Palestina, Huila. Linarco and his family have moved towards modern farming practices resulting in improved quality and yield.

Since childhood Linarco has been surrounded by crops and people who have a great understanding of coffee. After his studies he introduced different varietals and processing methods to the farm steering the already great product towards the specialty market.

This coffee is harvested with a strict ripeness criteria, being floated and hand sorted to remove any defects. The cherries are then given 30 hours of underwater fermentation before being pulped. The coffee is then gently washed and dried under controlled temperatures until the ideal moisture level is reached.
Production Data

Produced by Linarco Rodriguez

Region - Huila

Grown at 1700 - 1900 masl

Varietal - Tabi

Harvest - March 2022

Process - Washed

Washed

Ripe cherries are washed and then pulped to remove the majority of skin and fruit from the bean before its fermented.

Fermentation is brief and helps to remove any remaining material from the pulping process as well as adding complexity to the coffee.

The coffee is then washed and sun-dried, mechanically dried, or a combination of the two until the desired moisture level is reached.